Brett A. Panter
Founding Partner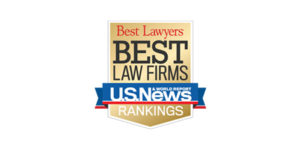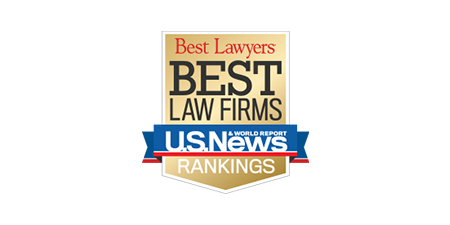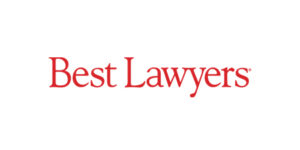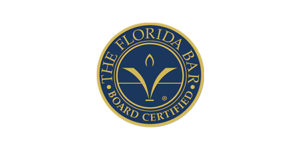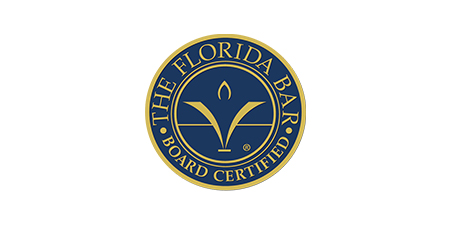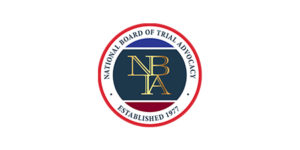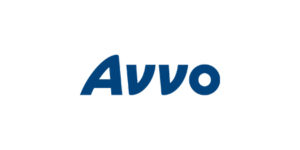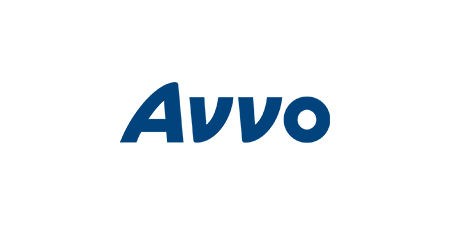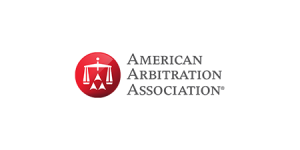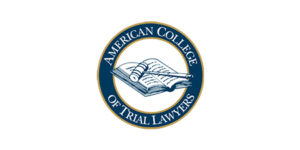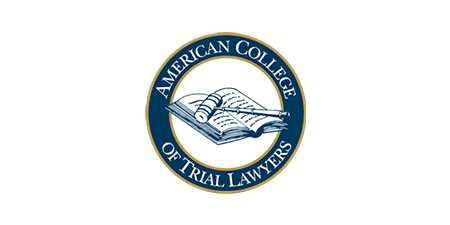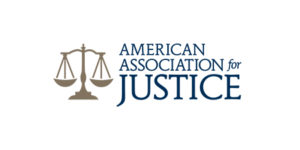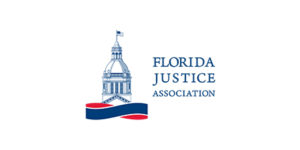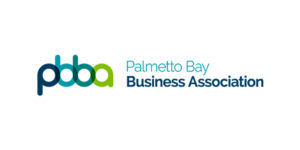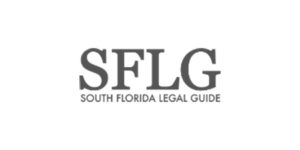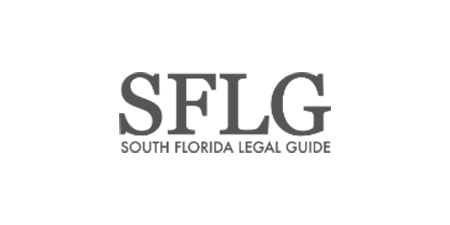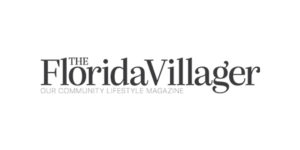 About Brett A. Panter
Brett A. Panter is a Florida Bar Board Certified Civil Trial Lawyer and primarily practices in the area of Complex Civil Litigation including but not limited to Personal Injury, Wrongful Death, Medical Malpractice, Nursing Home Neglect, Product Liability, Premises Liability, Mediation, and Aviation Litigation such as in this plane crash case.
Brett A. Panter was lead counsel in Brown v. Alba-Martinez, M.D., a medical malpractice case, and on October 30, 2009 a jury rendered $8.5 million verdict. At age 30, Brett Panter was lead counsel Stark, West and Clay v. Alamo Rent A Car, where a jury rendered a $7.7 million verdict. That verdict was upheld on appeal in Clay v. Alamo, 586 So.2d 394 (Fla. 3rd DCA 1991). After all appeals were exhausted Alamo paid the families over $9.5 million. Mr. Panter also served as lead counsel in Garcia v. Florida Erectors, Inc., a construction accident case. On May 22, 2009, a jury found a sub-contractor negligent and rendered a verdict of $3.6 million. Mr. Panter was also lead counsel in American Aerial Lift, Inc. v. Perez, 629 So.2d 169 (Fla. 3d DCA 1993), rev. denied, 637 So.2d 233 (Fla. 1994), in which a jury rendered a $1.7 million verdict. The Perez case was appealed to the Supreme Court. Mr. Panter's closing arguments in the cases of Stark and Perez were published nationally. As lead counsel in Del Risco v. Industrial Affiliates, Ltd., 556 So.2d 1148 (Fla. 3d DCA 1990), Mr. Panter obtained a jury verdict for his client in the amount of $1.5 million. Mr. Panter has achieved many other settlements in complex claims resulting in recoveries greater than $1 million. Additionally, Mr. Panter was lead counsel in a $7 million settlement in a case where Simon Rider was ejected from his golf cart and sustained traumatic brain injuries. Please see our Verdicts and Settlements page for a list of all of our firm's results.
Brett A. Panter was born in Newark, New Jersey on April 29, 1959.
Mediation Services
Panter, Panter & Sampedro is a leading South Florida law firm that provides quality mediation and alternative dispute resolution services. Led by Firm Partner and Florida Supreme Court Certified Civil Mediator Brett Panter, we have worked one-on-one with both defendants and plaintiffs to successfully settle even the most difficult legal disputes.
Brett Panter, is a board-certified civil trial lawyer with 35 years of experience representing both plaintiffs and defendants. At Panter, Panter & Sampedro, we are committed to our client's interests above all else, and provide the personal attention and expertise needed to handle every aspect of mediation.
Both inside and outside the courtroom, Mr. Panter has earned the trust and respect of clients and colleagues alike for his extensive legal knowledge and ability to achieve exceptional results. Having tried many multimillion cases leading to favorable verdicts and settlements, Mr. Panter understands what it takes to deliver guidance and strong representation regardless of the matter at hand.
Mr. Panter and the legal team at Panter, Panter & Sampedro have handled a variety of complex cases, but what remains constant is their commitment, confidentiality, and command of the legal process during mediation.
Bar Admissions
Education
University of Miami (J.D., 1984)
University of Michigan (B.A., 1981)
University of Copenhagen, Copenhagen, Denmark
Private Pilot Airplane
Commercial Pilot Airplane Single & Multi Engine Land Instrument Airplane, with over 3,000 flight hours
Associations and Professional Groups
Dade County Bar Association (member)
Media Committee Chairman, 1988-1989
Board of Directors, 1988-1989)
Association of Trial Lawyers of America (member)
Academy of Florida Trial Lawyers (Eagle Sponsor), FLAGG (contributing member)
National Association of Criminal Defense Lawyers (member)
The Outstanding Lawyers of America (member)
The Million Dollar Advocates Forum (member)
Judicial Endorsements and Campaign Practices Committee, (member, 1988-1989)
Dade County Bar Bulletin, (member of editorial staff, 1987-1989)
Pan Air Flying Club (member)
Lectures and Seminars
How to Effectively Negotiate TBI and Other Catastrophic Injury Claims, Wrongful Death Claims, Calculating and Negotiation Damages (Speaker)
Association of Trial Lawyers of America (Lecturer)
National Business Institute and Institute for Paralegal Education (Lecturer)
Academy of Florida Trial Lawyers (Lecturer)
Nationally Published Million Dollar Argument Series produced by Professional Techniques Library (Participant)
Civil Circuit Judges View from the Bench (Moderator, 2008 and 2009)
"Trial Talk" Television Show sponsored by Dade County Trial Lawyers (Host)
"Law Talk" Television Show sponsored by Dade County Bar Association
Florida International University College of Law (Guest Lecturer/Panelist)
SuperStars in Trial with the Dade County Bar Association and Miami Dade Trial Lawyers Association (Guest Lecturer
Lecture topics include: Paralegals and the Litigation Team in Florida, Winning Your Case Through Documentary Evidence, Winning Depositions and Discovery Techniques in Slip and Fall Cases, The Personal Injury Paralegal in Florida, A Practical and Legal Approach to Demonstrative Evidence, Winning Techniques in Handling Supermarket and Store Owner Liability Cases, and many other topics.
Community and Professional Service
United States Coast Guard Auxiliary, (2000- current)
Department of Homeland Security (founding member)
Bench and Bar Unit of B'Nai Brith (President, 1995-1996)
Florida Bar, Continuing Legal Education Committee (1998-2001)
Florida Bar, Board of Legal Specialization and Education
National Business Institute (Faculty Advisory Council, 2004)
City College, Fort Lauderdale, Florida (advisory committee, 1994-1996)
Miami Dade Community College, Paralegal Studies, (professor, 1991-1992)
Received Certificate of Merit from the Dade County Bar Association in recognition and appreciation for outstanding and constructive service to the Bar
The Bench and the Public as Contributing Author to the Dade County Bar Association Bulletin 2011-2012
Executive Leadership Committee, The Leukemia & Lymphoma Society in support of Light The Night (2020)
In 2007, Brett A. Panter was nominated to be a member of Super Lawyers, an organization limited to five percent of practicing lawyers in any one state and that elects members from peer groups.  In 2008, Brett A. Panter was invited to be a Fellow in the Litigation Counsel of America.  Fellowships are limited to less than one half of one percent of American lawyers.  In 2006, the American Academy of Trial Counsel, an invite only organization, extended Brett A. Panter an invitation to become a fellow.  Based upon evaluations of effectiveness, accomplishments, and reputation for ethics, the Academy has grown to 2,500 fellows nationwide.  The Academy represents the best in law among its membership, as selected by clients, lawyers, judges and business leaders throughout the United States.
Brett A. Panter is the founding and principle partner of the firm of Panter, Panter & Sampedro, P.A.  The firm currently consists of 6 attorneys and 12 support staff and multiple independent contractors.  The firm has handled cases throughout the southeastern United States.  The firm has had significant involvement in class action cases: Total Health Care of Florida (Marie Guillaumine) v. State Farm Fire & Casualty Insurance Co. and State Farm Mutual Automobile Insurance Co.; Total Health Care of Florida (Juan Iglesias) v. State Farm Fire & Casualty Insurance Co. and State Farm Mutual Automobile Insurance Co.; and Todd Sussman v. Bank of America, Case No. 03-04963 CA 25.  Mr. Panter has also been involved in Multi District Litigation regarding Baycol, a cholesterol lowering drug, against Bayer, In Re Bayer Corp., (MDL – 1431 D. Minn.).  Mr. Panter was previously involved in Multi District Litigation involving Vioxx against Merk Corp., In Re Vioxx Products Liability Litigation, (MDL -1657 E.D.La.).
Testimonials
"Brett Panter and family, You guys have forever changed our lives. You fought and fought a long, hard battle to bring justice to our princess. I am forever grateful for your time, love, and devotion. Her death was not in vain because of the works you and your team has done. The pain never goes away, but awareness is made… and KNOWLEDGE IS POWER. THANK YOU." – Theresa Tapan (client)

Brett, I want to thank you for leading our Tuesday class discussion. Both the students and I were impressed with your thoughtful, reflective responses. Sharing your professional journey as well as your perspective on the practice was of great benefit to our students. The feedback I received from students was overwhelmingly positive. They were grateful for your candor and insight. It is apparent not only from our class but from overall interactions with students that they benefit greatly from those opportunities that permit them to stop and think about the realities of what their professional identities have been; what they could be upon entering the profession; and what they ultimately SHOULD be if they want to be known as a competent, ethical attorney. Thank you for expertly guiding them further toward attaining this very worthy goal.

Michelle Denise Mason – Senior Associate Dean for Clinical Education, Experiential Learning & Engagement Director, Community Lawyering Clinic Director, Center for Professionalism and Ethics Faculty Administrator, Department of Humanities, Health and Society, Herbert Wertheim College of Medicine Florida International University College of Law

Thank you for dedicating your time and talents to making Superstars in Trial such an incredible success! This was by far my favorite event that I've ever been involved with, and you're the reason why. From the time spent on the phone to meeting you in person, it has been such a pleasure getting to know all of you.  I was so impressed by your level of preparation, expertise and engaging deliveries, and I wasn't alone. I got nothing but positive responses from attendees, many who said this was the best content they've ever received at a CLE event.

Diana Diaz
WSVN-7, Fox TV
News Anchor